According to US News, Canada is ranked #3
"Best Countries to Live in" & "Quality of Live"
Multiple scholarships opportunities for students each academic year
Affordable cost with
high-quality education
High rate of employability and work while you study
4 Reasons to Study in Canada!
Estimated cost of studying in Canada
*The cost of studying in Canada will vary depending on: the program, location, and reputation of the institution.
General
Requirements
Needed
Academic transcripts and certificate of completion of studies with minimum marks
English language proficiency results (IELTS/TOEFL/PTE/CAE)
Official translations of documents in a language other than English
Course-specific document requirements (Ex: Portfolio, certificates, related employment)
Statement of purpose & research proposal (Graduate Programs)
Letter of recommendation (Graduate programs)
GMAT or GRE scores depending on University (MBA program)
Student Visa Requirements



Allows students to live, and study. Work is permitted alongside the visa with a maximum of 20 hours a week.
A valid passport or other valid travel documentation
Evidence of funds that is sufficient for living expense according to the duration of your course
Proof of acceptance, including the original or electronic copy of the letter
Passport-sized (5x7cm) colored photograph
Quebec Acceptance Certificate
Other documents will be requested along the application process
Proof of English Proficiency
On average, the living cost in Canada ranges from 8,000 - 10,000 CAD per year. This will depend on the area you are residing and other expenses.
General Accommodation :
250 - 800 CAD/month
Private Apartment :
400 - 1,500 CAD/month
Food and Groceries :
1,200 - 1,500 CAD/month
Internet & Phone :
50 - 76 CAD/month
Public Transport :
80 - 150 CAD/month
Entertainment :
80 - 200 CAD/month
*Living cost estimates may vary depending on area
What They Say About Studying in Canada?
Study in a city full of diversity, energy, and historical sites: Top 10 "Most Liveable Cities" in the world 2022! Toronto is perfect for you- international students!
​
Did you know that Toronto is home to the world's largest neighborhood-based library system? Other than that, Toronto is the financial hub and largest city in Canada. Be apart of a multicultural society with a cosmopolitan vibe. Expand your knowledge and live like a local!
Well-known for its breathtaking views, scenic routes, cyclists, and laid-back atmosphere; Vancouver is a perfect melting pot of city meets nature. Study and immerse in the magnificent scenery of the coast, forest, and mountains.

With 40% of its total population made of immigrants, Vancouver is definitely a perfect destination for international students. Explore the city's highlight: from Granville Island to Grouse Mountain, you will never get bored of its breathtaking views!
Study in the seventh coldest capital in the world! Well known for its longest skating rink in the world during winter, you'll never get bored!
​
Ottawa is the place to be if you want to study in Canada. As the nation's capital, Ottawa is a fantastic student city with a lot to offer! With nearly half of the population under the age of 35, the city is the best place for you to enhance your knowledge and network with students from all around the world!
List of Institutions in Canada
Memorial University Newfoundland
University of Regina (U of R)
University of New Brunswick
University of Saskatchewan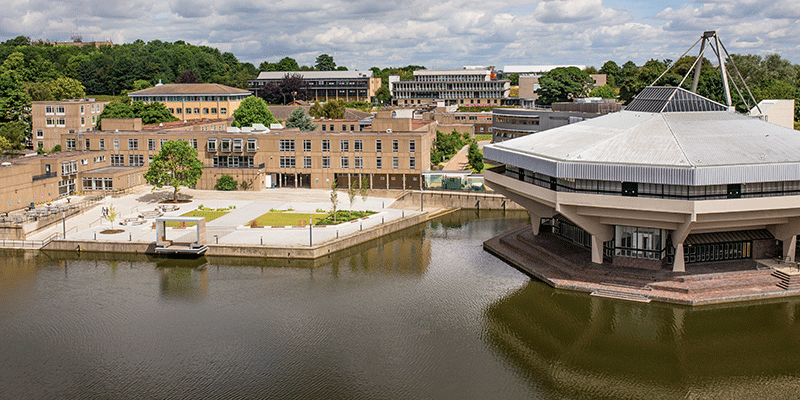 Wilfrid Laurier University
Toronto Metropolitan University